Publix Patriots: From E4-Specialist to Industria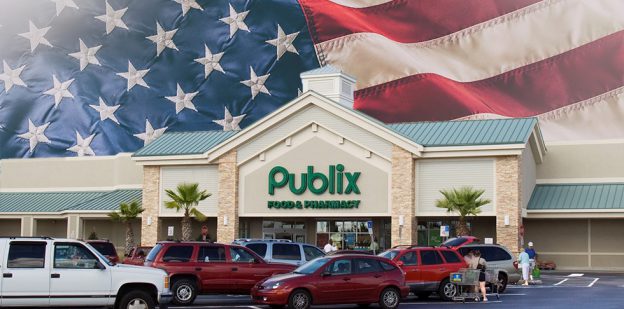 At Publix, every associate has a unique story and, sometimes, military experience is included in those stories. In our Publix Patriots blog series, we share the career paths of military veterans who have found a career with Publix. Today, we meet an associate who started with Publix in Florida and has advanced his career, which let to opportunities in North Carolina!
Meet Gerradi, Industrial Safety Specialist
When it came time to start thinking about college, Gerradi explored all his options. He knew he wanted to be an English teacher and decided to join the military to help pay for college. He ended up serving six years in the U.S. Army and National Guard before retiring as an E4-Specialist.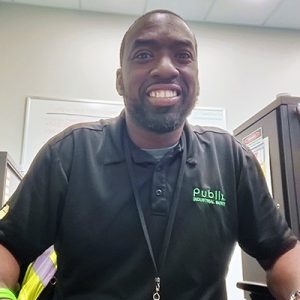 "After retiring, I learned from my brother-in-law, who's a department head at Publix, that the company is a great place to work," said Gerradi. "I was doing similar work in the job I found immediately after exiting the military and decided to give Publix a try."
In 2016, Gerradi joined Publix as a warehouse selector. Being in shape from the military helped Gerradi adjust to an active selector position at Publix. In fact, he adjusted so well that he only spent five months selecting before he stepped into an inventory control position.
"The physical agility of running miles in the military was a big part of my success when I started as a selector," said Gerradi. "I love being in shape and that definitely benefited me when I joined Publix distribution."
Eventually, Gerradi was promoted to the industrial safety specialist position at the Orlando distribution center. When the new Greensboro distribution center opened in North Carolina, Gerradi transferred and serves as the industrial safety specialist there.
"Publix is an amazing place to work with many opportunities. I'm grateful to have the opportunity to move and grow with the company."
How Gerradi's military background helped him at Publix.
Gerradi learned a lot during his time in the military, especially when it comes to never giving up. When he first joined, it was a culture shock for him. He had no idea what military life was all about.
"I honestly wanted to quit when I was in basic training (I think everyone does). If I could have quit, I would've but that's not an option in the military," said Gerradi. "The greatest thing that I learned during that time was that I could do much more than what I initially may have thought."
The mental strength he gained in the military is something he uses daily inside and outside of work. When he's facing something difficult, he keeps pushing forward and now understands that something he doesn't initially like could end up being something he enjoys and excels at in the future. Part of pushing through and overcoming difficult tasks is achieved through teamwork.
"In the military, my job dealt with landmines, bridges and explosives. I learned how to effectively communicate with my team, so we all stayed safe. I use those same communication skills in my job as an industrial safety specialist."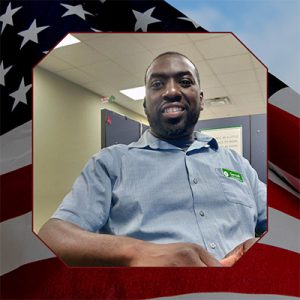 In his current role, Gerradi facilitates safety trainings, trains new associates, respond to accidents and incidents, and so much more. Clear communication is a big part of his job to ensure he's successful in keeping everyone safe.
"The experience I gained in the military was so valuable to me. Working at Publix is by no means easy, but it's a great option for military veterans. Publix celebrates its veterans and appreciates the sacrifices that were made. My advice to any veteran looking to apply is that the hardest part is over. You can build a career for yourself at Publix using your military experience."
Are you interested in learning more about Publix Careers? Connect with us on Facebook, Instagram, Twitter, or LinkedIn!