Digital Marketing Analytics Manager-Web Analytics, Marketing- Lakeland
Job ID 21103BR
Date posted 08/18/2022
Location Lakeland FL between Orlando and Tampa
Overview
Our marketing team is responsible for showing our customers why Publix is the place "where shopping is a pleasure." Our marketing associates help us remain competitive in a changing market place. Join a team of people dedicated to showcasing the Publix brand through analytics, creative advertising, consumer research, applied science, and more!
Job Type: Full Time
Experience:

Entry-Level through Director

Travel: 0%
Success Profile
Our marketing department is comprised of a variety of teams that work collaboratively to provide our customers with a premier shopping experience. From creative services, to data analytics, here are some of the top qualities we look for in a future marketing associate.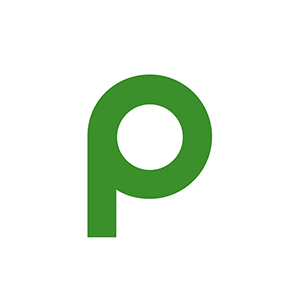 Detail-Oriented
Digitally-Savvy
Analytical
Strategic
Creative
Inventive
Testimonials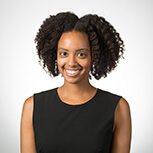 I've had the opportunity to be in multiple roles at Publix including a cashier and customer service staff in retail and then making my way to corporate as a category analyst, associate brand marketing manager, and now my current role as a brand marketing manager. In this position, I develop the strategy to promote products and services to our customers, assist with product development, and leverage research insights to ensure we stay competitive with new trends in the grocery industry. I'm so fortunate to be a part of an organization that takes such deep interest in their associates' aspirations and truly wants each individual to grow and succeed. Mirda, Brand Marketing Manager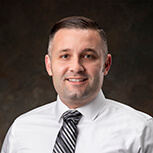 I've been fortunate to have had the opportunity to take on progressive growth roles as an analyst, project manager, and then team manager role, before becoming senior manager of what is now called Marketing Analytics. I'm incredibly proud of the work our team is doing to provide insights that help Publix develop more personalized experiences for our customers. While everyone within marketing serves in a different capacity, associates from each team really respect the expertise from their peers and frequently collaborate on projects. Jason, Senior Manager, Marketing Analytics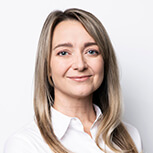 In 2005, I joined the Publix family as a Marketing Project Coordinator. Since then, I have held various positions across the Marketing department, supporting Retail, Retail Business Units, IS, and various corporate initiatives. Now, I am proud to lead Marketing Operations, an exceptional group of 50+ associates responsible for project management, marketing technology, print production, associate experience, budget management, and business affairs. I am grateful to work for an organization that invests in those that invest in themselves and supports individual's professional development and growth. Malinda, Director, Marketing Operations
Benefits
We want our associates to feel valued now, and in the future. Here are just a few perks you could look forward to as a future marketing associate.
401K/ESOP

Matching 401K retirement contributions and employee stock ownership program.

Healthcare

Group health, dental, and vision plans.

Paid Time Off

Up to three weeks of paid vacation and six paid holidays.

Tuition Reimbursement

Up to $12,800 in tuition reimbursement for programs related to your established career path.

Awards & Recognition

Fortune 100 company, continually recognized as one of the best places to work in the country.

Flex Time

New and innovative work space that allows for remote work and flexible schedules.
Responsibilities
The purpose of this position is to lead the performance of analytics related to measuring the effectiveness of Digital Marketing activities, supporting Marketing associates with analysis of campaign effectiveness and content consumption behaviors. Designs & manages implementation of new analysis tools, techniques and methodologies, including mediating technical setup of new data sources to support these new techniques. This position also makes recommendations and provides expert advice to other Marketing associates on how these insights can be used to most effectively deploy Publix Digital Marketing to provide maximum benefit and effect.

Candidates that are well-qualified for this role will be intimately familiar with the operation and inner-workings of tools like Google Analytics, Google Tag Manager, Google Data Studio, Tableau or other industry leading web-analytics & data analytics tools, and also have a proven track-record of finding actionable insights in raw data sourced from multiple systems, and translating those insights into actionable recommendations that can be presented to non-technical audiences.

The ideal candidate will also posses a strong foundational knowledge of Digital Marketing Concepts including: hands-on experience working with common digital marketing channels like Paid Search, Paid Social, Display, and affiliate marketing; familiarity with common bidding strategies like CPC, CPM, CPA and the analysis techniques used to evaluate each; familiarity with concepts and practices that underlay multi-touch-attribution and analysis.

Responsibilities include:
contributing to and implementing the Digital Marketing Analytics Platform Measurement Strategy

managing the implementation of the Digital Marketing Analytics Measurement Strategy

providing digital marketing analytics expertise and best practices to internal business partners and external suppliers to inform strategy development and overall business decisions

dedicating time to marketing innovation and quality improvement

managing special Digital Marketing Analytics related assignments
Influential Content
9 Reasons to Work at Publix

There's a lot to love about working at Publix, whether in our stores, our corporate offices, manufacturing facilities or distribution centers. Publix employs more than 200,000 people throughout our footprint in the Southeastern United States, and these are just some of the reasons our associates say they love being part of the Publix family!

Learn more

Publix Just Keeps Growing

Looking for a place to grow? See how Publix has grown and whether we're the right fit for you. Publix is the largest and fastest-growing employee-owned supermarket chain in the U.S., with over 200,000 associates and 1,200 stores in seven states throughout the Southeast.

Learn more
About the Location
Find out what it's like to live and work in Lakeland, Florida.
Start exploring >